Were you looking for Old Candy's counterparts: Candy, The Cat or Shadow Candy?
"
Um, but yeah. We kinda had an accident, about a month ago. It seems to have, like, traumatized their systems, or something like that. Uh, anyway, we've replaced the faulty animatronic with some brand new ones. Yeah, so he's stored way in the back until we can get someone to fix him.
"
 
Old Candy is one of the animatronic antagonists in Five Nights at Candy's.
Before the game was planned, Old Candy was simply a different version of the fan-made animatronic Candy.
Appearance
Old Candy is a blue animatronic cat and the previous version of Candy. He is made of a softer looking material and is much bigger and bulkier than his new counterpart. He has pointy ears and a light blue chest. He does not have eyes ingame.
Old Candy and Candy have similar appearances as they are both blue cat animatronics with pointy ears.
Old Candy also has much of his endoskeleton visible, like Blank and RAT.
Unlike the new animatronics, Old Candy does not have shiny eyes, and night vision must be used to spot him.
Locations
Old Candy begins off camera, then peeks his head behind a wall in Parts & Services. He will later appear in the middle of the room, then take a path to the Office through the Secondary Party Room, the Arcade Area, Backstage 2, and finally Backstage 1 at the left doorway. He must be spotted with the camera and blocked by the door to keep him out. Once he is blocked out, he will move back to Parts & Services and hide himself behind the wall.
Behavior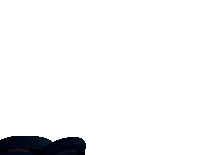 Old Candy doesn't appear as often as the others, but as he has no shiny eyes. This makes him harder to spot quickly in cameras and in the doorway. He only is able to appear at the left doorway.
Once at Old Candy is the door, his eyes will not be visible, so player must constantly check the camera to spot him.
Trivia
Old Candy, Candy, Cindy, and the Markiplier animatronic have not changed very much when they were put into the game.
During the last frame of his jumpscare (the inverted frame), he abnormally has glowing eyes.
Old Candy is very similar to CAT from the second game.
According to Emil Macko on reddit, during his age of being used on the stage, he was singing alone on the stage, with Blank accompanying him occasionally.

Old Candy doesn't appear himself in the main game of Five Nights at Candy's 2. However, he can be played as in the Night 6 minigame (along with Blank).
CAT has a similar look to Old Candy.
Minigames
Old Candy starts from the Main Party Room, the player controls him to follow Shadow Candy through the restaurant. He follows Shadow Candy to the Parts & Services. As he enters, there is a technician working at the table. When Old Candy goes near him, he will turn around in surprise and rush over to Old Candy. This will end the minigame.
After the Blank minigame, the player again controls him in a room filled with happy children. Old Candy follows Shadow Candy to the office and discovers a crying child. When he goes to the child, the child is happy and leaves the office. Old Candy leaves the office and follows Shadow Candy to a man who is scolding the child. Walk to him, it will end the minigame.
Note that the calendar shows year 1987, so this must be the incident that Phone Guy mentioned in the first game.
Five Nights at Candy's
Menu Screen
Gameplay
Cutscene
Five Nights at Candy's 2
Minigames
Miscellaneous
Tumblr
Gamejolt
Reddit
In-Game
Ad blocker interference detected!
Wikia is a free-to-use site that makes money from advertising. We have a modified experience for viewers using ad blockers

Wikia is not accessible if you've made further modifications. Remove the custom ad blocker rule(s) and the page will load as expected.